KOKI Powerful Wetting General Purpose Solder Paste
S3X58-M500C-7Sn

3.0Ag 0.5Cu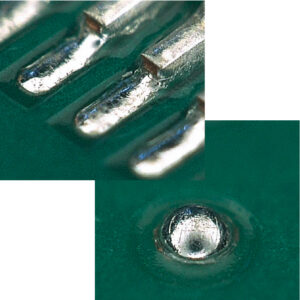 Good and Consistent Wetting
Spreading to Oxidized Metal Surface.
Activator Technique
After removal of oxide film at pre-heating stage, a new protective film formed on the surface of solder particles to effectively prevent re-oxidation during the remaining heating process thereby results in powerful wetting/melting.

Low Voiding Technique
e
Solder Spreading Property
After continual print, pause 45 min. or 60 min. and resume printing and observe print volume.
Test condition
・ Stencil : 200μm / 6.5mmφ aperture
・ Pre-conditioning : 150ºC for 16Hr
・ Heat source : Convection reflow
・ Reflow : Air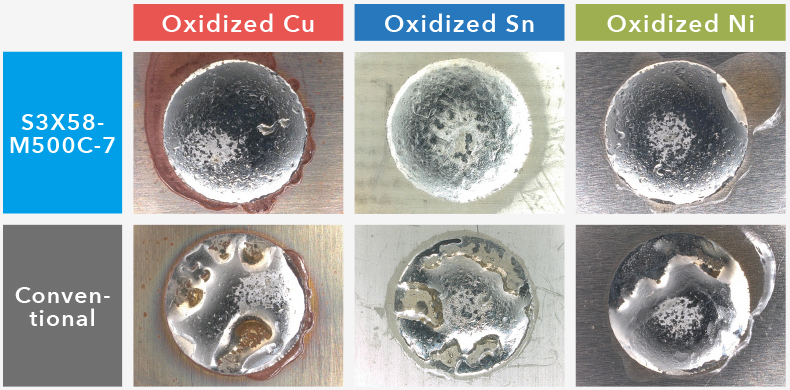 Product Performance Table
Product Name
S3X58-M500C-7
Product Category
Solder Paste
Composition
Sn 3.0Ag 0.5Cu
Melting Point(℃)
217-219
Particle Size(μm)
20-38
Viscosity(Pa.s)
200
Flux Content(%)
11.8
Halide content(%)
0
Flux Type
ROL0 (IPC J-STD-004)