ViTrox V510i Automatic Inspection
AI Powered technology for smart, easy & quality programming
Designed for various size of PCB assemblies to increase production efficiency and cost savings for electronic manufacturing services, communication industry, and etc.
V510i 3D AOI system is a next generation solution for the SMT line, offering the powerful 3D inspection capabilities.
AI Powered technology for smart, easy & quality programming.
 Competitive Cost of Ownership
Breakthrough Technologies
AI-Based Smart Technologies
AI Smart Programming
Intelligent & automated programming which eliminates human skills dependency & rapidly improve the programming speed
IPC Class Compliance on Algorithm & Parameter
AI Smart programming assures algorithm quality, accuracy & consistency
AI Assist Buy Off in Repair Station
With the AI Smart Assist feature, the inspection results buy off process can be done at faster speed and higher accuracy.
With AI Smart Assist, it helps to eliminate human judgment mistake.
This new innovation AI feature is fitting the Smart Manufacturing needs as Centralized VVTS buy-off station.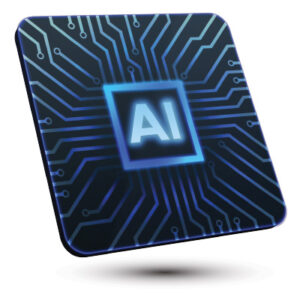 Unique and Universal Algorithms for Unconventional Applications
ViTrox AOI system is designed for general SMT and also capable of covering other unique inspection requirements such as Gold finger, Coordinate Measurement & Surface Defects Detection.
Largest Board Size Platform
ViTrox V510i Automatic Inspection
Minimum and Maximum Panel Size
127mm x 127mm – 1320.8mm x 1320.8mm
Minimum and Maximum Panel Thickness 1.5mm to 10mm
Maximum Panel Weight 25Kg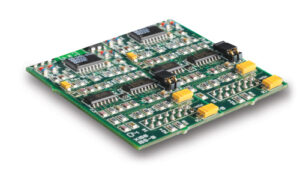 The smart V510i XLW AOI solution offers the world-class board inspection capabilities and software compatible with Industry 4.0 for quality-assured inspection results. With its latest capability, the largest and heaviest PCB board weighing up to 25kg and up to 1.3m x 1.3m (length x width) in size can be accommodated and inspected.
SPECKLE Auto Mapping Technology (SAM)
Processes auto mapping on component's lead for side angle inspection.
Ready for Industry 4.0
Equipped with essential communication protocol for Industry 4.0.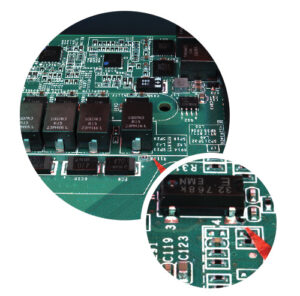 Algorithm-Driven Inspection
Algorithm-driven inspection in side view cameras.
Adaptive Lighting
Smart lighting on required inspection direction
Model.No
V510i SE
Inspection Functions
Missing, Offset, Skewed, Polarity, Billboard, Tombstone, Lifted/Bent Leads, Excess/Insufficient Solder, Overturn, Bridging, Wrong Part (OCV Marking), Pin Through Hole (Solderability & Pin Detection), Package Coplanarity, Lifted Lead (Height Measurement), Foreign Material Detection, Polarity Dimple Measurement
Board Level Tracebility
Camera-Read Barcodes; External Barcode Reader Configured; OCR Capability with Batch Code Logging
Operating System
Windows 10 Pro (64 bit)
Optical Resolution & FOV Size
12MP CoaXPress Camera
Default: 60mmx45mm * 15µm telecentric lens
Option: 53mmx39mm * 13µm telecentric lens
Option: 32mmx24mm * 8µm telecentric lens
Inspection Speed
12MP @ 15μm resolution: up to 64cm²/sec
3D Technologies
Phase Shift Profilometry's (PSP) Methodology with 4-way projectors
Lighting Module
Multiple Color, Multiple Angle, Multiple Segment LED Lighting Head, Auto Calibration Concurrent Lighting Module
Conveyor Width Adjustment
Auto Width Adjustment; Bottom-Up Clamping; In-line SMEMA
Power Supplies
100-120 V, 16A / 200-240V, 8A Single Phase
Air requirement
N/A
System footprint (Width X Depth X Height)
1060mmx1303mmx2000mm
Total system weight
~830kgs
Maximum PCB Size (L x W)
FDL: 510mmx250mm (20"x9.8")
Single Lane: 510mmx540mm (20"x21.2")
Minimum PCB Size (L x W)
50mmx50mm (2"x2")
Maximum PCB Inspectable Area (L x W)
FDL: 510mmx243mm (20"x9.5")
Single Lane: 510mmx533mm (20"x20.9")
Maximum PCB Thickness
4mm (0.16″)
Minimum PCB Thickness
0.5mm (0.02″)
Maximum PCB Weight
3KG
Top Clearance of PCB
50mm
Bottom Clearance of PCB
100mm
PCB Edge Clearance
3.5mm
PCB Transport Height
875mm-965mm
PCB Temperature
Ambient operating temperature is ~5⁰C to 40⁰C, maximum PCB temperature 80⁰C.