SPEA 4020S2 Automatic Tester

ICT Test System | 4020S2 SPEA Automatic Tester
While using the 4 top probes to perform flying probe test from the top side, a bottom lifted platform can be used for bed-of-nails fixtures, multiple high-current power supplies, digital I/O, high-speed signals, fixed probes, planarity supports.
4020 S2 can combine the 4 high-speed top flying heads with additional tools to contact the bottom side of the board, increasing throughput and test capabilities.
Each flying probe can be used for in-circuit test, power-on test, sink/source analog, digital D/S, flashing via on-board programming, boundary scan, prescaler.
Miniaturization won't stop and SPEA's Flying Probe systems are ready for the future.
High performances at the breakthrough price.
Accurate micro-SMD probing
Miniaturization won't stop and SPEA's Flying Probe systems are ready for the future. 
Ultra-Fast Soft-Touch technology: no touch damage, no stress on PCB and Micro-SMD.
Reliable test of flexible/thin printed circuits, Sticky Boards.
Top-performance linear optical encoders on XYZ axis.
Positioning measurement stability over long time.
Micro-SMD (008004) pad accurate contacting.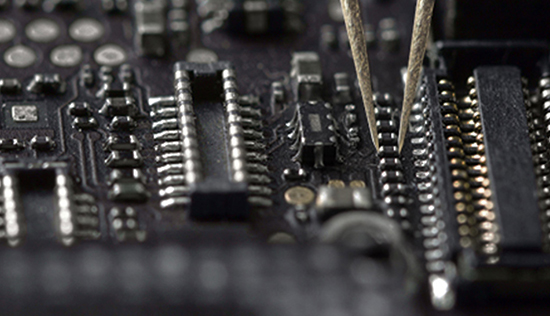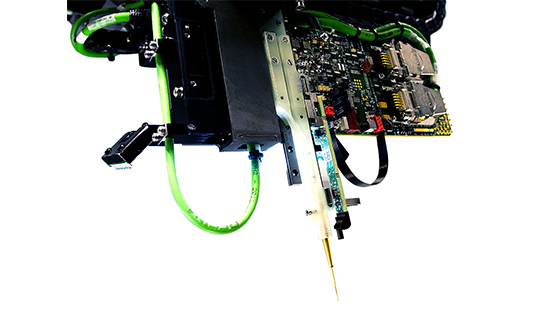 Best Measurement Accuracy 
Immediate signal acquisition (within hundreds of microseconds).
Highest measurement performance & accuracy (0.1pF).
No measurement degradation or interference.
Signal integrity.
Fast Probe Speed
Maintenance-free: no tear and wear can affect accuracy
Top-performance linear motors on XYZ axis.
Mechanical stability over time.
Highest speed of movement.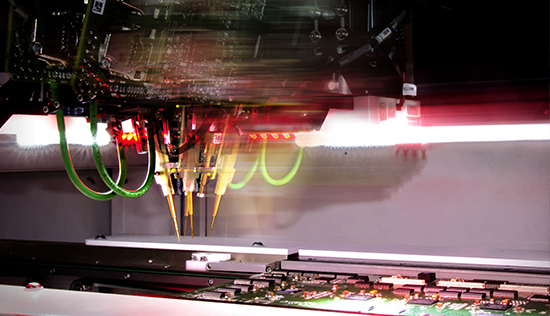 SPEA 4020 | ICT Test System
Field returns are practically eliminated.
Accurate Micro-SMD contacting.
Zero errors at functional test.
Best measurement accuracy.
Intuitive programming.
No cost of fixturing.
Control software to monitor, analyze & optimize the production process.
– 50% test program generation time with new S2 System Control.
Automatic test program generation with or without CAD file.
Automatic test program generation in minutes.
User-friendly intuitive graphical interface.
Faster & fully automatic Debug & Tuning.
Automatic Pick & Place X-Y file import.
Built-in Self-Test (BIST) compliant.
Automatic board repair software.