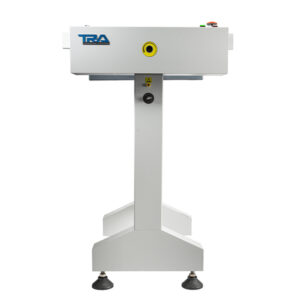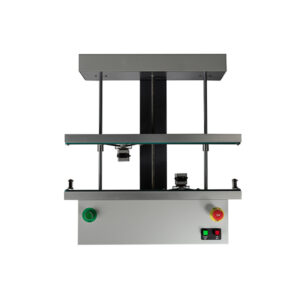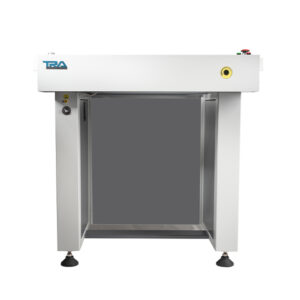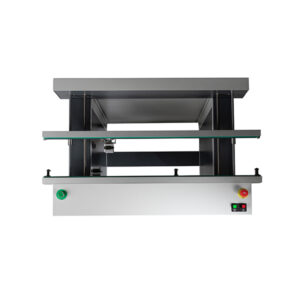 MAIN FEATURES
With signal communication terminal, can be connected with other machine online.
User friendly membrane control panel.
PLC control, steady and reliable.
Strong, firm and stable design.
Multi zone concept available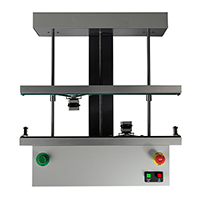 Standard segment length is 600 mm or 1000mm
Other length available on request (options)
Conveyor width adjustment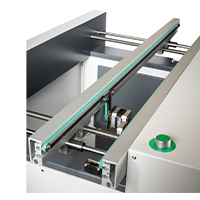 Manual adjustment by hand crank. Automatic adjustment (options) Electrical adjustment (options) Simultaneous automatic adjustment all the line conveyors, SALC (options)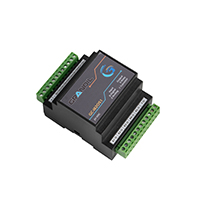 GC-I82O51 made by Grandil 24 VDC
8 Digital input
2 Analog input
5 Relay output
1 Transistor output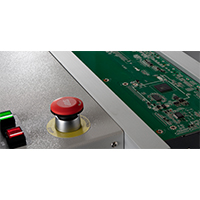 The device works in inspection and pass mode.

To adjust the width of the conveyor, place the board in the middle of the rail as shown in the picture, avoid putting the board on the sides.
TRA IC-600
TRA IC-1000
Machine dimensions (mm)
600 (w) x 650 (D) x 900 (H)
1000 (w) x 650 (D) x 900 (H)
Approx. Weight
40 Kg
62 Kg
PCB length
                  50mm ~ 500mm
PCB width
                  50mm ~ 370mm
PCB conveyor direction
                  Left to Right / Right to Left
Power requirements
                  1p AC 220v / 50~60 Hz
Power consumption
                  0.6 Kw
Component clearance
                 ±20mm
Fixed rail
                  Front
Machine interface
                  SMEMA
Conveyor concept
                  ESD Belt
TRA Conveyor System | Handling Equipment
Place the machine on a horizontal surface and well leveled.
 The surface shall be clean and free of any oil or water.
Avoid the effect of any high voltage, magnetic field and electromagnetic waves.
 The input voltage must be AC single phase 220V, 50/60Hz.
Place the machine in the specified position.
Fine level of the conveyor using base adjustment screws.
 Connect the machine to the main power.
 Connect earth Wire and ESD.
 Connect the SMEMA cable with up line and down line machine.
Turn on power supply and enjoy using