New high accuracy camera for inspection and centering
JUKI RX-8 Pick and Place Machine
Component Management with Auto replenishment
JUKI RX-8 Pick and Place Machine is a Top production efficiency is achieved by continuous monitoring of component consumption and communication with the Automated Component Storage and Transport System. When the placement system detects a low-level warning, SMT JUKI RX-8 automatically communicates that information to the storage system, which immediately pulls an additional reel of that component, loads it on an AlV to transport the reel to the line to arrive before the existing reel has run out. This eliminates downtime during production due to component run out.
Low impact placement for flexible circuits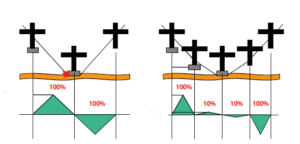 Low Impact feature allows separately adjusting the down and up speed of the nozzle during placement. This minimizes the load on the part and on the board during placement.
JUKI RX-8 Pick and Place Machine optimal for placing very small parts that require a lot of accuracy.
JUKI RX-8 
High-speed placements of up to 100,000 CPH.*¹
Best-in-class placement rate per square meter(sq ft).*²
Integrates seamlessly with the production enviroment
Trace Monitor tracks quality throughout production process
Low impact placement for flexible circuits
The P20 high-precision planet head is ideal for high speed pocking and placing from a single reel.
State-of-the-art centering and inspection vision system
New high accuracy camera for inspection and centering
JUKI High Speed RX-8 
Board Size
50×50~510mm*¹ *²×450mm
Component Height
3mm
Component size
0201~5mm
Placement Speed (optimum)
100,000CPH
Placement Accuracy
±0.04mm (Cpk -1)

Feeder Supply

Up to 56
Power Supply
3Phase AC200V,220V~430V
Apparent Power
2.1kVA
Operating air Power
0.5±0.05MPa
Air consumption(standard)
20L/min ANR (during normal operation)
Machine Dimensions(W×D×H)
998mm×1,895mm×1,530mm
Machine Weight
1,810kg(with fixed bank)/ 

1,760kg

(with bank changing)