UniCLEAN XLarge | PBT – SMT Cleaning Machine
UniCLEAN XLarge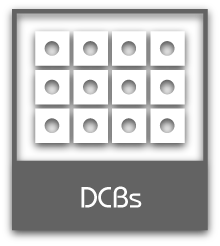 Defluxing, removing all kinds of solder residues
Cleaning of micromechanical components
Cleaning contamination from handling and board manufacturing, FOD
Cleaning highly populated electronic assemblies with low standoff components such as BGA, CSP, LGA, MELF etc.
Cleaning of power electronics
Cleaning electronic assemblies requiring extra short process time
Cleaning before conformal coating
Cleaning before wire bonding
Cleaning by water based or semi-aqua cleaners
Combination of different cleaning technologies
Cleaning capacity equivalent to in-line mesh belt systems
Configuration according to process and capacity needs
Fully ESD and cleanroom complying
7 chambers for various combinations of Wash, Rinse, Dry
5-axis robotic transfer for baskets and chamber lids
Input/output conveyor buffers
Closed Loop Zero Drain system
100% closed loop filtration
Highly efficient vacuum drying
Advanced options of water utilization
Adaptive rinse water quality control
Various cleaning agent compatibility
Low consumption of chemicals and water
Standard and customized PCBA fixtures
Touchscreen interface with Windows OS
Multilanguage selection
Statistical process control (SPC)
Data logging and barcode traceability
AAD Automatic adaptive dosing of cleaning agent
All process parameters can be set and operated on machine touchscreen
Stores up to 100 programs
Measures and displays all main process parameters
Control of Time, Temperature, Pressure, Conductivity & Concentration
Process steps may contain up to 5 substeps for perfect setup
Fully automatic transloader with programmable drop-off time
Simple direct operation of transloader available
Display of real level of liquid in each tank
Chemical resistant level sensors designed by PBT Works
Clearly displayed process messages, warnings and errors
All parameters and messages are saved on a simple log
Personalised password protection at three access levels
Applicable for absolute control of wash process
Automatic system ensures stable concentration of cleaning agent
The dosing unit refills the wash tank by pre-set concentration of the cleaning agent and DI water from external source or generated by the unit
Adaptive concentration control and dosing unit utilizes integrated ZESTRON® EYE or KYZEN ANALYST™ monitoring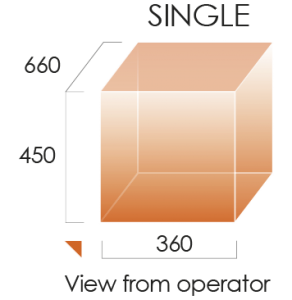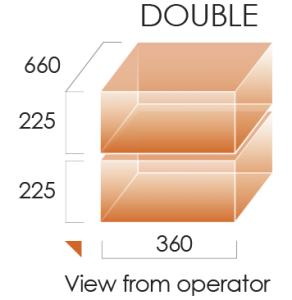 7-bath configuration for the highest capacity requirements.
Combination of different cleaning technologies.
Powerful Immersion Spray, Air-Bubbling & Basket Oscillation.
Integrated chemical filters.
All processes are separated to minimize drag over and consumption.
Ideal for zero drain requirements.
Connectable to external water treatment facility.
Cascading of rinse water for maximal water savings.
Automated digital concentration monitoring system ZESTRON® EYE enables precise measurement and control in real time.
Proper concentration of chemicals in wash loop necessary for stable and reliable cleaning process.
Data from ZESTRON® EYE are fully integrated in the machine software.
Designed for ZESTRON cleaning agents.
Process parameters can be set and viewed on the unit touchscreen.
Real-time automatic concentration monitoring and reporting with KYZEN ANALYST™
Stable and reliable cleaning process strongly depends on proper concentration of chemicals in wash loop
Advanced data analytics system designed for all chemistries
Data from KYZEN ANALYST™ are fully integrated in the machine software
Process parameters can be set and viewed on the unit touchscreen