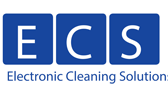 For Care of your Equipment.
35 years of knowledge and experience.
Our History
ECS – a success story which began in 1982
Mr. Ernst Ruch has founded the company in 1982. In the beginning ECS sold different cleaning products, but very soon the company specialized in selling cleaning cards. In short time ECS  won new and internationally well-known customers to grow. In 2006 the company was sold to Mr. Beat Wyss who further developed the cleaning card niche strategy which lead to a significant  growth of the ECS. 2015 Mr. Gunnar Kleinmann took over  the business  to ensure the continuation  of the company.
From 1982 to a world renowned and widely recognized company
From these beginnings, one of the world's largest manufacturer of special cleaning cards has arisen in recent decades. Our range has one of the highest quality standards, which is highly appreciated by our business partners. We develop our own cleaning cards for almost all special applications and we market them with our own brand "Elix", but also with private label packaging. Our customers include the most prestigious customers in this market. ECS is a pioneer of equipment cleaning. Since 1982 we have developed high quality cleaning cards and cleaning products for cash handling and credit card automated systems. Our premium quality products and solutions are available for the following applications:
Banking (ATMs, BNAs)
Retail / POS Terminals
Parking, Pay stations
Public Transport, Ticket Vending Machines
Petrol Stations, Payment Points
Gaming
We sell  our products in more than 30 countries, from Australia to the United States of America and in every country in Europe. We have sales offices in Europe to be close to our customers. In Iran, Grandil company is exclusive agent of ECS which has more than 40 years' experiences in electronic equipment.
ECS has  about 25 employees in two locations. We are located at the beautiful Lake of Zurich. This is the perfect location to quickly serve our customers, but also to develop and produce sustainable and high quality products.  The company covers a production line which is totally flexible for smaller as well as for larger production volumes. We have hand filling machines, but also semi-automatic lines.
The ECS AG is certified according to ISO 9001. For decades our rate of customer complaints is almost zero, which has given us a very good reputation in our market.
Many providers on the market claim to be manufacturers, but only a few are real producers. Visit us and let you inspire by our experience, our production know-how and the good atmosphere!