KOKI SE 48 Leaded Solder Paste SE48
Print-ability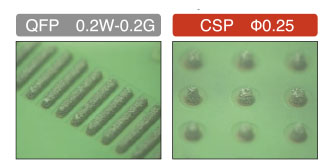 Sharp Print Definition
Wettability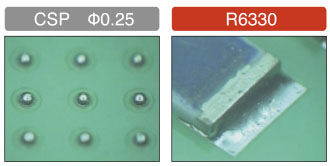 Excellent wetting
Voiding property (PwTr)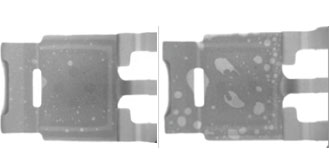 Conventional                  SE48-M956-2
older alloy composition is Sn37Pb
Employment of rigidly classified 20-38 micron solder powder ensures outstanding continual printing with fine pitch (0.5mm/20mil) and even super fine pitch (0.4mm/16mil) application and long stencil idle time.
Carefully selected flux chemistry ensures low voids formation.
Extremely long stencil idle time and tack time offers a wide process window
Low color flux residue offers superior cosmetic appearance.
Conforms to Bellcore tests (Copper Mirror, Halides, Surface Insulation Resistance, Electro migration) GR-78-CORE, Issue 1.
Application
Printing – Stencil
Product
SE-48-M956-2
Alloy
Composition (%)
Sn63, Pb37
Melting point (°C)
183
Shape
Spherical
Particle size (μm)
20 – 45
Flux
Halide content (%)
0.0
Flux type
ROL0
Product
Flux content (%)
10 ± 0.5
Viscosity*1 (Pa.S)
200 ± 10%
Copper plate corrosion
Passed
Tack time
> 48 hours
Shelf life (below 10°C)
6 months