ISM Material Incoming Station
Smart Storage System | ISM Material Incoming Station
Track and archive the complete image of the reel and not just the label The camera records and stores the images of the reels placed on the shelf.
Through the Material Incoming Station operators will speed up material registration activities, avoid mistakes, and increase the traceability of each individual Unique ID.
With its Auto-Incoming features, it is possible to automatically import information from the supplier and/or customer's label into the ERP, and print a new Unique ID.
after setting the rules for each supplier's label, the operator can simply position the material on the Station and the high-resolution camera will read all the needed codes and information, take a picture for traceability purposes and print the new label.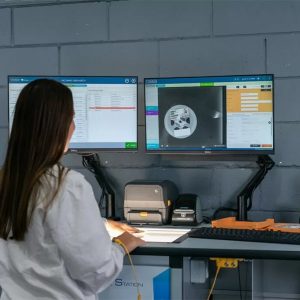 ISM Material Incoming Station, an incoming goods desk with scanner, helps to automate the incoming goods process and boost productivity dramatically.he primary purpose is to provide a fast and error proof way to generate unique ID labels for use with JUKI's storage towers. The same label can be used for component setup verification on pick and place lines when combined with optional middleware software.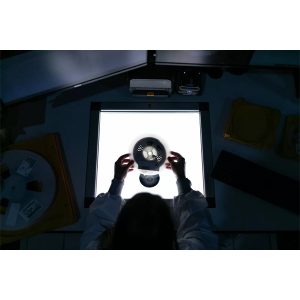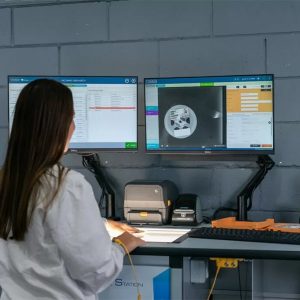 Validate qualified and approved part numbers
The ISM software checks the correspondence between the item codes of the new incoming material against a list of approved item codes. The software will prevent initialization of material that is not in the approved part number list ensuring extreme process and product quality.
It recognizes, analyses and stores 1D / 2D codes on the top of the reels
The camera and software are able to recognize, analyze and store any 1D / 2D code on the top of the reels. The software is set up with standard rules used by most component suppliers to label their products. It manages in an advanced way the information present on the transport documents.