Pipe Thread Sealants 15 – 86
General-purpose product with specific suitability for high-strength pipe thread connections requiring high temperature and media resistance. Also used to install stud bolts. Provides gap bridging properties.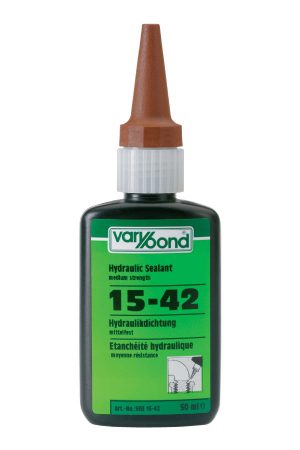 Pipe Thread Sealants 15-42
Quick-hardening, solvent resistant anaerobic adhesive for sealing pneumatic and hydraulic connections. Pressure resistant up to burst pressure. Applications in machine manufacture, automotive service, on construction equipment and agricultural machinery.
Pipe Thread Sealants 15-77 potable-water approval
General-purpose pipe thread sealant for all types of tapered and cylindrical pipe thread joints. Seals instantly at low pressure. Approved for use with drinking water installations, and natural-gas resistant. Application in sprinkler systems, gas fitting installations, etc.